Try our calculators
We have designed a range of carbon footprint calculators to assess your CO2 emissions through a series of simple questions – whatever your sector or the type of activity you want to offset. Together, let's get the world to net zero!
Can't find the calculator you are looking for?
Custom carbon footprint calculators
We understand that calculation needs can be more complex for companies depending on their industry. That's why ClimateTrade has developed tailored calculators for the construction, airlines, hospitality, financial services and mobility sectors, and offers calculation services for events and general industries. All our calculators follow the methodology of the Greenhouse Gas (GHG) Protocol.
136Equivalent planted trees
Methodology to calculate carbon footprint
It is crucial to follow standard methodology to calculate your carbon footprint. This will ensure you are aligned with best practices, and make it easier to report and/or offset your emissions. The most widely used methodology to calculate carbon footprint is that of the Greenhouse Gas Protocol (GHG Protocol).
How do I calculate my company's carbon footprint?
There are three types of activities that need to be taken into account when calculating carbon footprint: Scope 1 (direct emissions) Scope 2 (energy use), and Scope 3 (supply chain).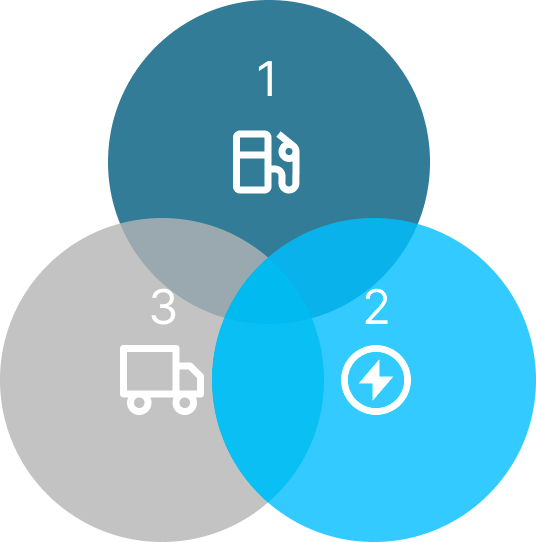 SCOPE 1 - GHG DIRECT EMISSIONS
Combustion of fuels in its facilities and fuels for company's vehicles fleet
SCOPE 2 - GHG INDIRECT EMISSIONS
Generated by electricity used in processes
SCOPE 3 - OTHER INDIRECT EMISSIONS
Generated by suppliers and distributors
Calculate your carbon footprint with ClimateTrade
There are three ways to calculate your carbon footprint with ClimateTrade:
Climate Prime calculator
Request access to our Prime calculator, a user-friendly and cost-effective solution that empowers small and medium companies to conduct precise carbon assessments.
Custom calculator
You can get in touch with our consulting department to calculate the footprint of specific processes of activities.